Hired a stalker! Worst yet Best Step I made in 2018!
Hired a stalker! Worst yet Best Step I made in 2018!
I love social networking sites. I've probably spent half of my life on those sites. Okay, fine! I love exaggerating things too Lol
Nonetheless, it usual for people to stalk someone on social networking sites these days. This new year, I decided to hire a stalker. I invested my time in it instead of money.
What did I hire as a stalker? 
I hired an extension! A super cool program which lets you know how much time you have spent on a website!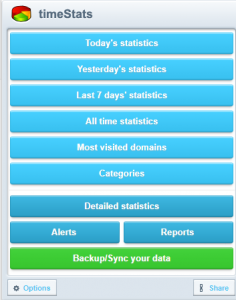 It's been seven minutes since I started writing this blog. The best thing is it has helped me track how much I actually spend on not really important social networking sites.
Here are my all-time statistics: 
Sharelatex and Mathworks on top of the list. Imagine the maths class I'm in *weeps*. 
Anyhow, if you are looking for ways to reduce social media usage, this is a must-have extension. It works better than your mom reminding you have spent all your life smiling looking at the phone, trust me! Good luck! Have a joyful year ahead!